Side-by-Side: Insured vs. Uninsured
October
THEFT
---
A nimble-fingered customer in a Halloween costume stuffs his pockets with fancy cameras and equipment valued at over $15,000.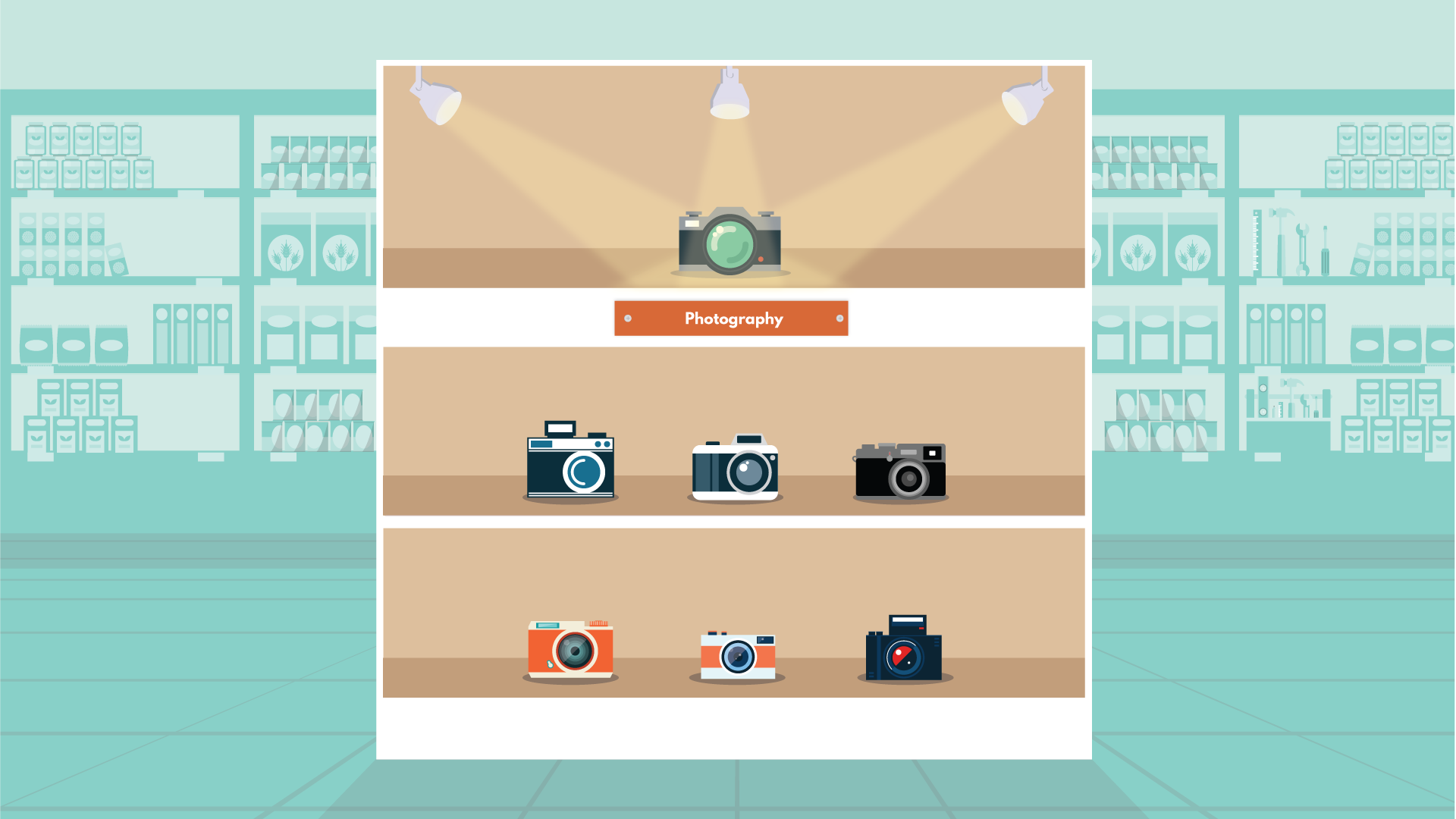 INSURED
Adequate insurance coverage against theft covers the fancy cameras, and pays to source and purchase replacements. Similar stock is back on store shelves in a matter of weeks, at no extra cost to the business.
UNINSURED
Without theft insurance, Bobby John's is forced to take a significant loss for the stolen items. Plus, the company must pay out of pocket to source and replace the cameras, at huge additional costs.
---
A hyped-up kiddo runs around a corner and knocks over a display, fracturing his arm.
INSURED
Little Tim's medical costs are generously covered by the store's insurance policy. His parents remain loyal holiday shoppers for years to come.
UNINSURED
The store is forced to cover Little Tim's medical costs out of pocket, to the tune of $30,000. Tim's parents attack the store on social media and the local community is outraged. Ouch.
December
FIRE
---
A string of Christmas lights overheats, setting fire to the store. Some inventory is ruined and the store is forced to close for repairs at the height of the holiday shopping season.
INSURED
The burned inventory is replaced, and the store is reimbursed for lost profits during the closure. Store repairs are completed quickly, and Bobby John's reopens to the public just in time for the last-minute holiday shopping rush. All's well that ends well.
UNINSURED
The burned inventory is a total loss, and the store is forced to replace the items and miss out on weeks of holiday profits. Bobby John's cancels holiday bonuses in order to pay for repairs, causing several employees to quit.